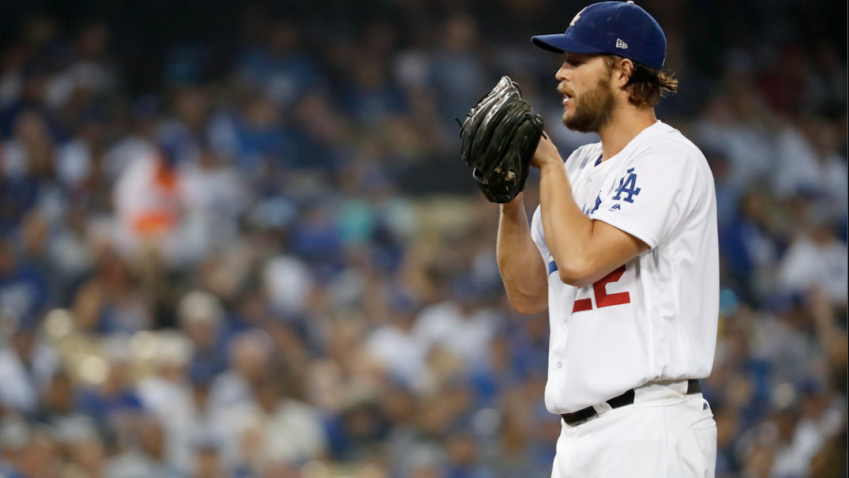 Yesterday, March 9th, Dodgers manager, Dave Roberts, announced that Clayton Kershaw would be taking the mound on Opening Day.
Clayton Kershaw is no stranger to Opening Day and this will be his ninth Opening Day start. Since 2011, Kershaw had only missed one Opening Day start and that was last season when he started the year on the injured list. Prior to 2019, he had started every season since 2011.
Kershaw's last Opening Day start came against the San Francisco Giants in 2018. In that brutally slow and uneventful game, he struck out seven batters over six innings while allowing only one run. That one run was a Joe Panik home run that bounced off the foul pole and would eventually lead to the Giants winning.
There was much debate as to who would start on Opening Day for the Dodgers. Would it be the veteran lefty who is already a Dodger legend; or would it be the young right hander that is soon to be the ace of the team?
Either choice would have worked out fine for the Dodgers. Clayton Kershaw adds to his growing legacy as a Dodger. Walker Buehler is a young flamethrower that is built for big game pitching. No need to worry, though, in a playoff series, the order will likely be flipped with Buehler pitching game one and Kershaw pitching game two.
While there was a lot of guessing and speculation, Dave Roberts also announced the Dodgers starting rotation.
The Dodgers starting rotation will be:
Clayton Kershaw
Walker Buehler
David Price
Julio Urias
Alex Wood
Everyone knew that the first three spots would be locked in for Kershaw, Buehler and Price. However, the last two spots were a mystery and with the Dodgers having a plethora of talented pitchers, it made it that much more difficult to pin point who would make the rotation.
With Jimmy Nelson and Dustin May being injured this Spring, their names were eliminated from being starters. Ross Stripling and Tony Gonsolin were showing true promise but will probably be starting the season in the bullpen.
Finally, Julio Urias will get to pitch in the starting rotation once again. Urias had so much promise and potential but was derailed by injuries to his shoulder. Now, as a number four starter in the rotation, he will be able to pitch comfortably and regain his original form.
Alex wood brings a newly revamped approach to his pitching. His fastball velocity is up and he's changed his delivery. I think that if any of the pitchers have the potential to move between starter and reliever, it will be Alex Wood. On top of that, I believe that once Nelson or May are healthy again, they could potentially replace Wood in the starting rotation.